Open Referral Heroku
This is a project for developing Human Services Data Specification (HSDS) implementations that run on the Amazon Web Services platform--this project is entirely managed via its Github repository. This is designed to be a team effort, so if you see a project you'd like to know more about, and maybe one you'd like to tackle, submit an issue!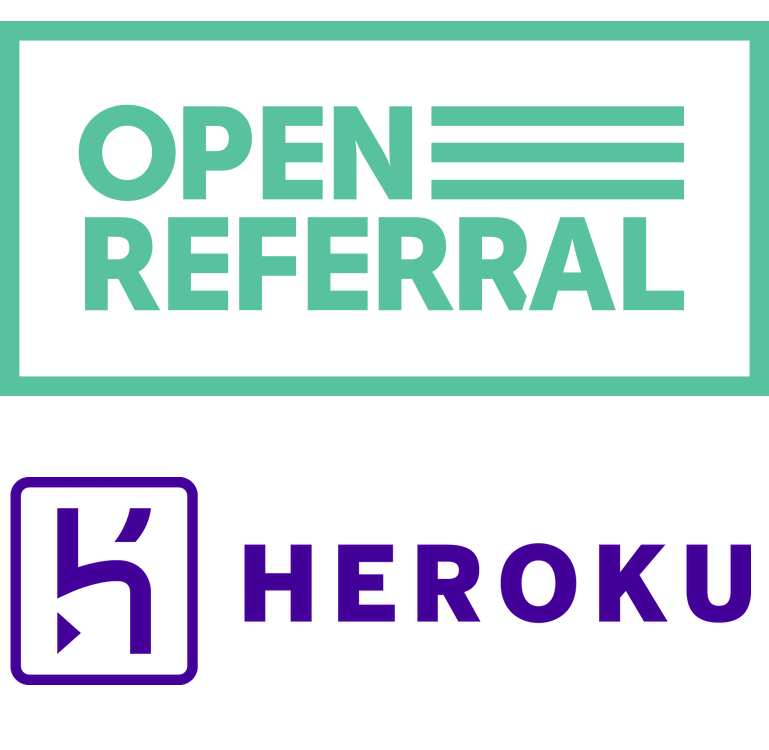 Heroku Services
These are the Heroku solutions that are currently being used or considered as part of delivering projects:
Tooling
These are tools that are used as across any of the sub-projects included in this project.:
Projects
These are the individual projects that are being built, or considered being built on Heroku:
Communication
These are the communication channels used as part of this project:
The goal of this project is to develop code and stories around using HSDS on the Heroku platform. Right now we are focusing on a simple server-side API implementation, but will be looking to develop other application that run on Github, as well as deploying as a plugin.
If you have a suggestion for a project, or want to get involved with any of the existing projects, just ping us on one of the channels above, and we'll see about getting you plugged in.